Keep Your Houston, Texas, Home Safe from Water Damage with Premium Gutters 4 Less – We Offer Expert Gutter Installation, Cleaning and Repair Services at Affordable Rates
Every home's essential component that protects it from water damage is the seamless gutter. Rain gutter installers near your home can help expertly place a gutter (near me) that will effectively redirect rainwater away from your roof and foundation. A rain gutter installer's (preferably near you) primary role is to prevent devastating water damage on your abode. 
A well-installed gutter (by a professional rain gutter installer near you) essentially eradicates the chances of water damage, helps preserve your property's landscaping, and prevents basement flooding.
As the premier rain gutter installer (near you) and gutter cleaning and repair service contractors in Houston, Texas, Premium Gutters 4 Less is your one-stop shop for all your seamless gutter needs. 
Benefits of Installing Gutters (near me)
Seamless gutters (near me) are crucial in protecting your home from water damage. When it rains, water can accumulate on the roof and overflow onto your home's siding, windows, and foundation, leading to costly repairs. Installing gutters can channel rainwater away from your home, preventing water damage.
In addition, gutters play a vital role in safeguarding your home's foundation. Without gutters, rainwater can seep into the foundation, weakening it and causing cracks, leading to severe structural problems. Gutters also help preserve your home's landscaping. Excessive rainwater can erode the soil around the foundation, damaging your yard's appearance and potentially causing issues with drainage.
Furthermore, gutters prevent basement flooding by redirecting water away from your home. Without gutters, water can seep into the basement and cause severe damage. Finally, gutters can increase the lifespan of your roof. Water accumulation on the roof can lead to rotting, corrosion, and mold growth, causing significant damage over time. Installing seamless gutters can effectively direct water away from the roof, preventing damage and prolonging its lifespan.
By hiring a professional gutter contractor to install, clean, and repair your gutters like us at Premium Gutters 4 Less, you can ensure that your home is protected from these potential issues, and save you stress, time, and money in the long run.
Our Services
We are the most trusted gutter cleaning and repair service contractors in Houston, Texas, with a wide range of gutter-related services homeowners may need. 
Gutter Cleaning Service 
Gutters, at their very design, are meant to catch debris from the outdoors, such as twigs, leaves, and other materials. However, when this detritus accumulates in your gutters, it can obstruct water flow, leading to spills and potentially causing damage to your home and its surroundings.
At Premium Gutters 4 Less, we understand the importance of maintaining clean gutters. Our team of professional gutter cleaning contractors is equipped with specialized tools and techniques to thoroughly remove debris from your gutters. We'll flush out your channels to ensure your gutters are clear and functioning correctly.
Regular gutter cleaning is essential for preventing clogs and other concerns from happening to your gutters and home. By hiring us for your regular gutter cleaning needs, you can rest assured that your gutters are in good hands and that your home is protected from potential water damage.
Don't let clogged gutters cause damage to your home. Contact Premium Gutters 4 Less today to schedule your gutter cleaning service!
Gutter Repair
Damage, holes, and regular wear and tear are common issues homeowners face with their gutters. Over time, drains may become worn due to various factors such as weather, debris buildup, or aging.
To prevent water damage to your home's structure, gutter cleaning and repair for your Houston, Texas, home is essential. At Premium Gutters 4 Less, we offer professional gutter repair services that include fixing leaks, resealing joints, replacing damaged or missing parts, adjusting the pitch or slope of the gutters, and correcting any alignment issues. We are equipped with specialized tools and materials, such as gutter sealant and replacement parts, to properly diagnose and repair any problems with your gutters.
Regular maintenance and repair of your gutters can prevent potential water damage to your home and save you from costly repairs. We are committed to providing high-quality gutter repair services that ensure your channels function correctly, protecting your home's foundation and landscaping.
If you need gutter cleaning and repair services in Houston, Texas, and surrounding areas, call Premium Gutters 4 Less today. We are eager to deliver the best possible service and ensuring your gutters function correctly.
Seamless gutters
learn more about seamless gutters and how they can benefit you and your home.
Gutter Guard Installation
Stop cleaning gutters forever. Protect your gutters for a lifetime with one gutter guard installation.
Aluminum Gutters
Get aluminum gutter for strong and light installation.
Gutter cleaning
Expensive repairs can occur if your gutters are not maintained sufficiently. If you keep your gutters working properly, your gutters will keep protecting your home.
WHAT OUR CUSTOMERS SAY ABOUT US

❝ ❞
DO NOT HESITATE
TO REACH US!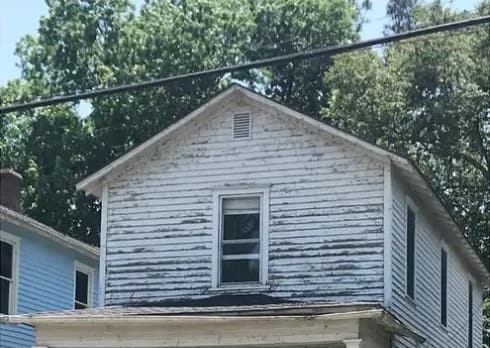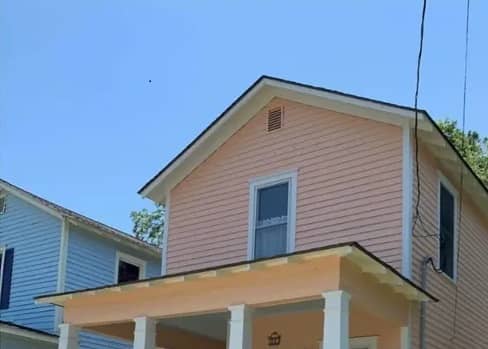 WHAT WE DO
At 
Premium Gutters 4 Less

 we provide a wide range of services and
advice for all your gutter needs. We
specialize in seamless gutters and
downspouts, with any colors to match your
house. Our work is custom made right in
your own backyard. We guarantee our
impeccable craftsmanship, and we take
pride in our affordability and superior
customer service. Our goal is to exceed
customer expectations on every job we
undertake. We strive to ensure that all our
clients receive the honest, dependable
service they deserve.